ALOHA THE PAIGE HURD SHOW Old School and New School worlds collide when Paige arrives from Harlem with a "Hip Hop" attitude to live with her infamous, Grandmother "GIGI" a retired Broadway Diva who owns a secluded resort in Hawaii that caters to a very rich and famous clientele.
Star: Paige Hurd
Co-Stars: Chelsea Makela and Thomas Byrd
Created by: Romell Foster-Owens and Susan Sojourna Collier
Executive Producers: Romell Foster-Owens and Susan Sojourna Collier
Producers: Cheryl L. Martin and Paige Hurd
Status: In Development
Aloha from Romell Foster-Owens on Vimeo.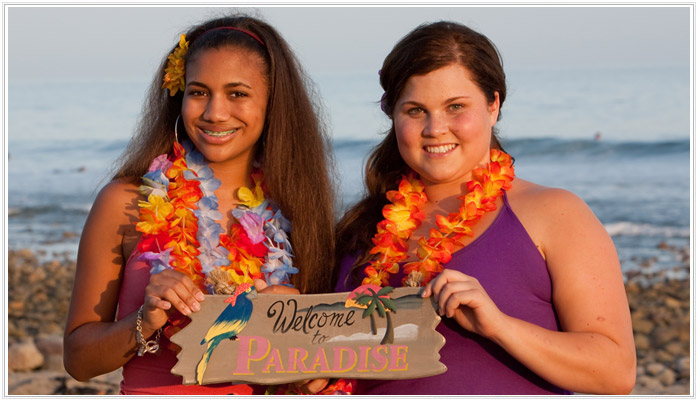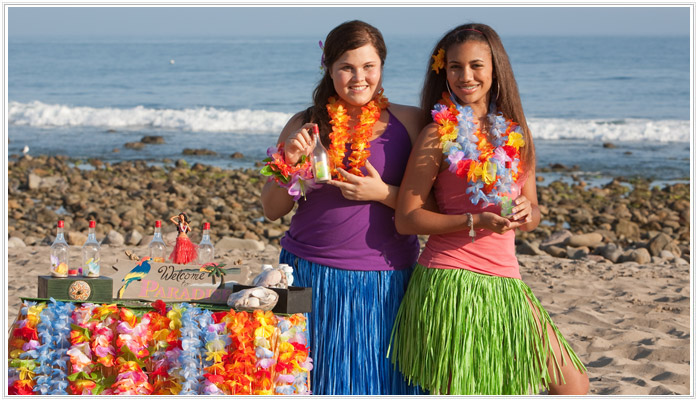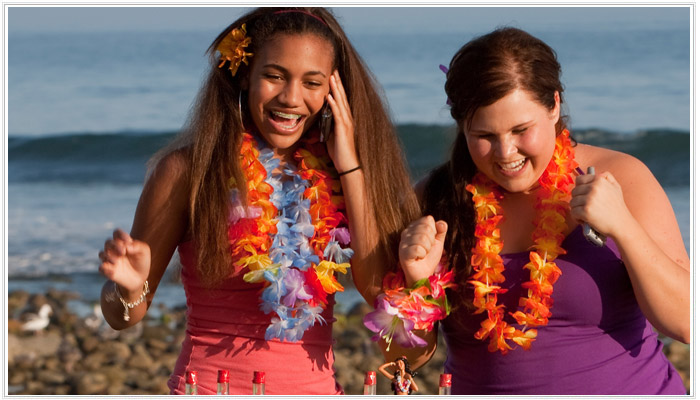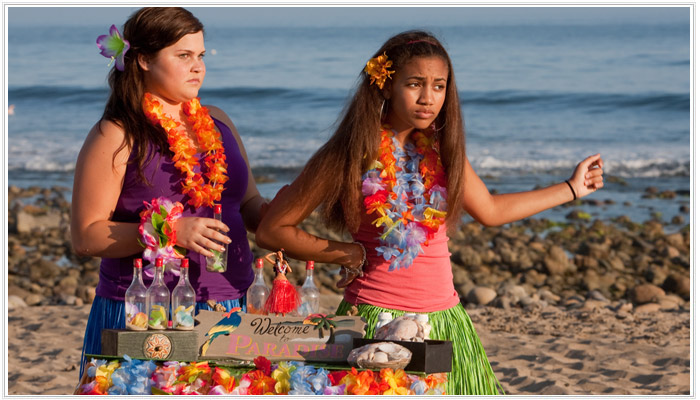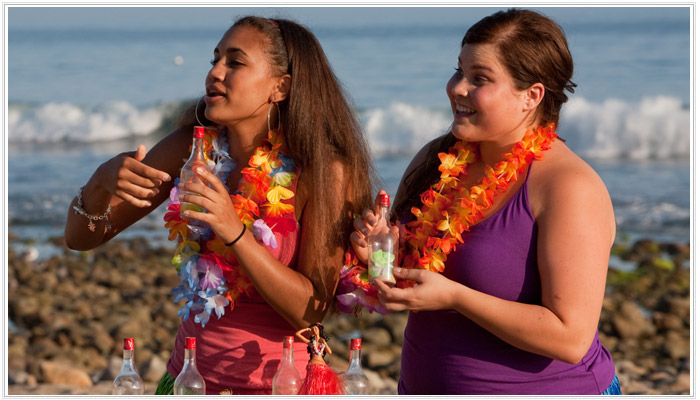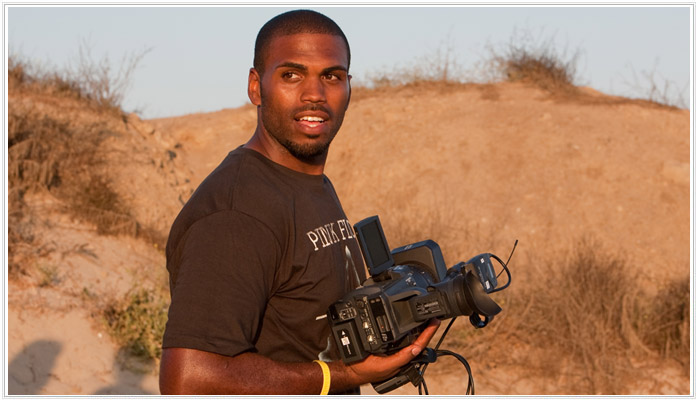 PAIGE HURD

Only July 20, 1992 Paige Hurd was born to be a star. From the moment she learned to talk, her mother would find her standing in the middle of restaurants, entertaining crowds of strangers with jokes, songs and dance. By three-and-a-half years of age, she signed with Kim Dawson Modeling Agency, a sister agency of Ford Models and began stealing the audience's attention participating in J.C. Penny runway shows. "I want to be famous!" a phrase Paige is changing from a dream to reality. One thing is for sure, she is showing the world that she can shine as bright as any star.
After booking a role on the hit children's show "Barney & Friends" (PBS) in her hometown of Dallas, Texas, Paige took a summer trip to New York where she signed with two agencies, Cunningham, Escott, Dipene (CED) and Wilhemenia Modeling. After a decision to move to California, she transferred to CED in Los Angeles and she immediately booked a role on the hit television show "Felicity" (WB). Since, this talented young girl has co-starred in the films "Cradle to the Grave" with Jet Li (Warner Bros.), "Never Die Alone" with DMX (20th Century Fox), "The Cat in the Hat" with Mike Myers (Universal), "Time Out" Executive Produced by John Singleton and as the female lead in "Virginia." On the TV side, she has appeared in hit television shows such as "The George Lopez Show" (ABC), "The Division" (Lifetime), "Boomtown" (NBC) and "PUNK'D" with host Ashton Kutcher (MTV).
However, it was the role of Vanessa in "Beauty Shop" (MGM) where starred opposite two Oscar nominated actors (Djimon Hounsou and Queen Latifah) that she proved her talent as an actress is encompassed of many abilities. As Vanessa, the role required her to play in a piano recital, yet Paige had never played a lick of the piano. This determined and ambitious actress learned the piano amazingly quickly to provide the true depth the character had to offer, just so she could have the role. Her growing talent and charming personality helped her land her current role on the CW's hit show "Everybody Hates Chris." In her third season on the show, Paige plays the crush/love interest of Chris as the character Tasha. Paige landed her first leading role opposite Godfrey Danchima in the dramatic film "Virginia" as the role Ginny. Though a quiet storm, this film shows the diversity and layers to her various abilities. Recently, Paige developed an original rap she recorded specifically for the GAP (Gang Alternatives Program) Los Angeles' official PSA in which she is featured.
Paige consistently displays the utmost respect, compassion and thoughtfulness both on and off the set. Many recognize the high maturity level and amazing talent she effortlessly displays. Amongst it all, this busy, young, budding Hollywood star still manages to master the piano, enjoy her four siblings and pamper her pit bull (which she named Vanessa). Paige aspires to develop her own production company where she can produce and act in projects that she develops. But for now, her goal is to show Hollywood that her skin tone will neither define nor categorize her.
CHELSEA MAKELA as Yasmine in ALOHA THE PAIGE HURD SHOW
Vibrant, bubbly and smart are just a few words to describe teen actress Chelsea Makela who can be seen as a co-lead in the spoof movie,"Dance Flick" for Paramount Pictures.  The comedy is about a rich suburban white girl and her friends who get tangled up in misadventures.  In the film, Chelsea plays "Tracy" one of the friends in the bunch, who is perky and upbeat, but doesn't have very much street smarts and tends to land herself in a quandary of mishaps.  The film is directed by Damien Wayans.
Barely in Los Angeles a year, this project is Chelsea's very first paying job as an actress…Not Bad!
Born in Northern California in a small agricultural town called Brentwood, Chelsea knew in the 5th grade that she wanted to act when she landed a part in the school play.  Her parents were so supportive that her mother would drive her into San Francisco every weekend for acting classes.  Also in high school, Chelsea joined a touring choir that performed around the nation, and one of her highlighted moments in life, was their performance in New York's famed Carnegie Hall.  There was no doubt that Chelsea had the acting bug and that her next journey would be Los Angeles to live out her dream!
 Chelsea tackles her budding acting career with professionalism far beyond her years.  Industry professionals describe her as an exceptional energy to have around with a great sense of humor and ability to improv on the spot.  Her ability to go from comedy to drama with her acting has quickly jump started her new career in Hollywood.
When she is not working Chelsea loves coaching her swim team, playing piano, writing and participating in charitable companies that aid the community.  She is also very conscious about the environment and being as Green as she can be.
Chelsea currently resides in Los Angeles.  For more updates and info,including contact, visit: www.chelseamakela.com